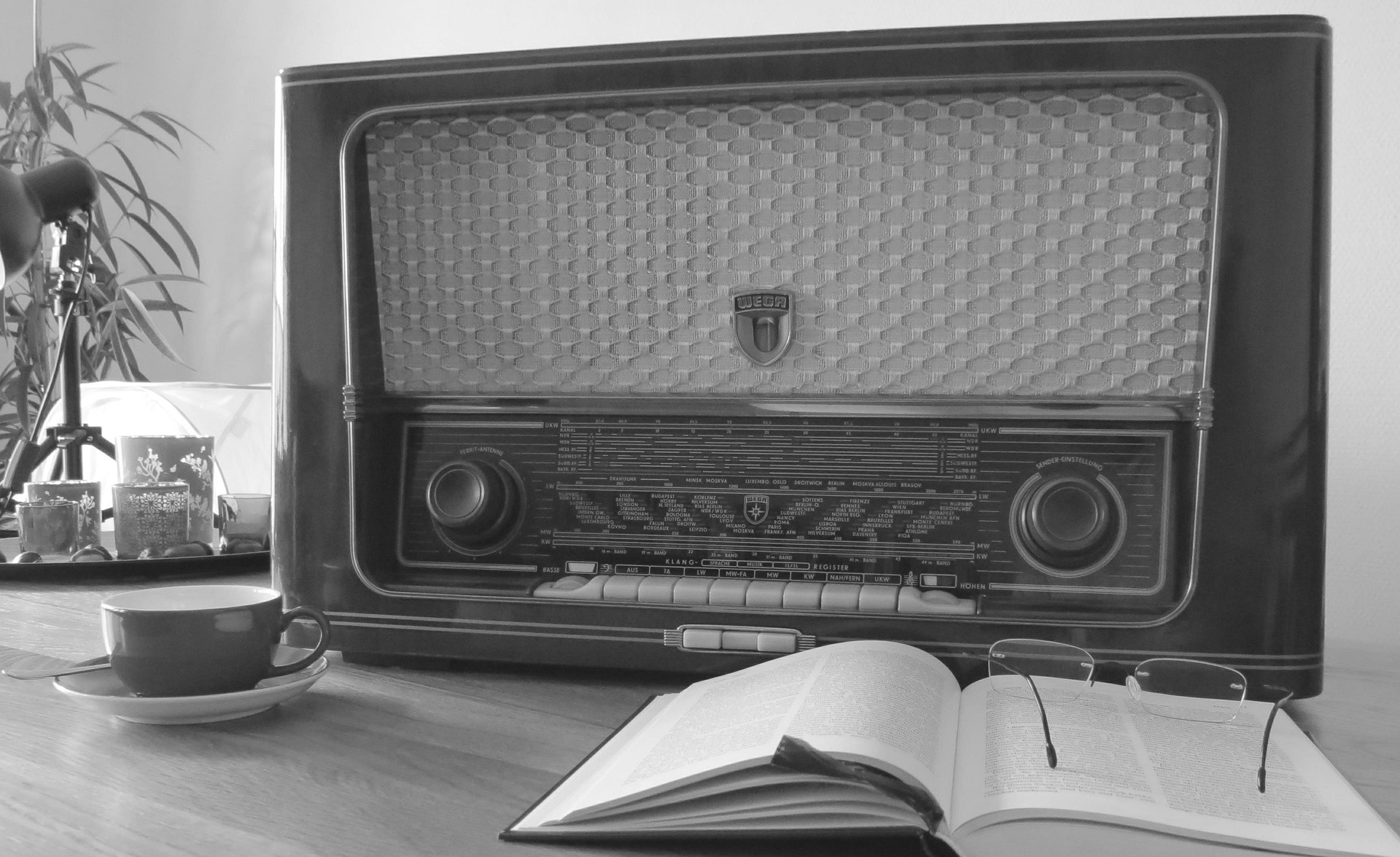 On last week's Hannah's Bookshelf, I promised to post something with info about all the books I talked about. Sorry I didn't post this sooner – have been a bit swamped this week!
I began the show on Saturday with a review of one of my recent reads, this time a short story anthology called Dark Side of the Womb (ed. by Kevin G. Bufton). If you heard the show, then you'll know that I really enjoyed this collection – which contains 16 short stories about the dark side of parenting, childbirth and family – and a full review will be up on my other blog very soon.
Given that the country is currently gripped by election fever, I decided to make this week my Election Special. Inspired by all the scare stories that have appeared in the mainstream media – e.g. 'if you vote for x, the country will be ruined!' or 'vote y, or life as we know it will come to an end' – this week's show was devoted to dystopian fiction.
Dystopian fiction is really popular at the moment, particularly with YA authors and readers. The success of Suzanne Collins' Hunger Games trilogy, the Divergent series by Veronica Roth and Ally Condie's Matched trilogy has introduced a new generation of readers to the joys of the dystopia. My own favourite YA dystopia series are the Chemical Garden books by Lauren DeStefano – definitely worth a read.
There's a fine line between dystopian and utopian fiction, as I mentioned on the show. Books like Gulliver's Travels (Jonathan Swift) and Herland (Charlotte Perkins Gilman) are, strictly speaking, utopian fiction, but they raise the spectre of dystopia by offering different perspectives on the 'perfect' societies constructed between their pages. (And if you've not read Herland, then you really should check it out. It's a brilliant piece of early feminist speculative fiction.)
But the show was mostly about my favourite dystopias, and I did a run-down of my Top 7 Dystopian Fictions. In case you missed the show, here are my picks (in reverse order):
7. The Children of Men by P.D. James
Published in 1992 and set in 2021, The Children of Men presents a world where infertility and depopulation have resulted in the breakdown of democracy and the judicial system. The book was adapted as Children of Men in 2006, but the film differs from the book in some significant ways.
6. 1984 by George Orwell
First published in 1949 and set in – well – 1984, Orwell's classic has become synonymous with dystopian surveillance and infringement of civil liberties. As with all the stories on my list, 1984 is a futuristic fantasy that, nevertheless, responds to very real social and political anxieties. As I said on the show, I have some dissatisfaction with the ending of the novel, and in many ways I prefer Animal Farm. Whichever book you prefer, surely no list of dystopian fiction would be complete without at least one book by Orwell.
5. 'The Lottery' by Shirley Jackson
The only short story on the list, Jackson's 'The Lottery' was first published in The New Yorker in 1948. It tells the tale of a close-knit village that performs a 'ritual' once a year to ensure a good harvest. The 'participant' in the ritual is selected by means of a lottery. Jackson's story provoked strong responses on its original publication – the magazine reportedly received hate mail and cancelled subscriptions – but its popularity and influence has endured. 'The Lottery' is also one of several fictions on my list where the dystopia imagined is a regression to a more conservative and punitive way of life.
4. Do Androids Dream of Electric Sheep? by Philip K. Dick
Do Androids Dream of Electric Sheep? was first published in 1968 and originally set in 1992 (although later editions moved the setting to 2021). Like most of the books on my list, Dick's dystopia is a post-apocalyptic future, where humanity has been forced to refocus itself after a game-changing disaster. This novel is, perhaps, better known through the 1982 film adaptation, Blade Runner, but (again) there are big differences between the book and the film.
3. The Trial by Franz Kafka
Like Orwell, Franz Kafka is a writer who has given his name to dystopian fictions and fears. The Trial, written in 1914-5 and posthumously published in 1925, is the story of Josef K., a man thrown into a baffling and terrifying judicial process without explanation or warning. As with all the best dystopian fiction, Kafka's novel responds to anxieties of the time it was composed, but it still feels frighteningly relevant one hundred years on.
2. The Chrysalids by John Wyndham
Another post-apocalyptic tale (probably nuclear this time, though it isn't specified) of a society that has regressed to a more brutal and restrictive way of life, The Chrysalids was first published in 1955 and tells the story of a rural community dominated by religion and terrified by the threat of mutation and impurity. The protagonist, David, witnesses his society's treatment of those who are different, as he attempts to conceal his own mutation – telepathy. John Wyndham's work seems to be rather under-read in recent years, but his dystopian fiction was really popular during my childhood. Wyndham's 1968 novel Chocky was adapted into a series of children's programmes in 1984, and the 1981 Radio 4 adaptation of The Chrysalids was repeated several times. I first read the book as a pre-teen on my dad's recommendation and it's remained a favourite ever since.
And in first place… drumroll please…
1. The Handmaid's Tale by Margaret Atwood
What can I say? Margaret Atwood just knows how to write a dystopia. As well as The Handmaid's Tale, I love Oryx and Crake and the sequel The Year of the Flood (I'm yet to read MaddAddam), Atwood's terrifying look at the possible end-point of genetic modification and bio-engineering. But first place in my list has to go to her 1985 classic. The Handmaid's Tale is another story of a post-disaster world adapting itself into an ultra-conservative, restrictive society (hmm… I'm kinda seeing a theme in my choices, maybe this tells you a little something about my tastes!) In this case, the dystopian new world is based in the oppression of women and the removal of reproductive autonomy. The protagonist, Offred, one of the new world's 'handmaids' (fertile women who are 'kept' by rich infertile couples for the purposes of breeding), remembers a time when she had control of her career, her body and her finances, but she is gradually subsumed into the militarized theocracy of 'Gilead'. As Offred commits petty acts of disobedience for her own ends, she is brought into the sphere of a more organized resistance movement – but will she risk her own life to join them? Atwood's award-winning novel is as thought-provoking now as when it was written. And I love it!
Remember, these books are my personal favourites. In the interests of fairness I should say: other dystopias are available! Over on Twitter, I asked my followers for their selections: Rob Shedwick (my other half) voted straightaway for The Children of Men; Ade Couper and Susan Murray picked The Chrysalids. Cate Gardner selected Kazuo Ishiguro's Never Let Me Go; Bill Hughes went for Kurt Vonnegut's Player Piano and The Coldest Girl in Coldtown by Holly Black; and Joely Black voted for The Memoirs of a Survivor by Doris Lessing and Yevgeny Zamyatin's We.
So what do you think? Do you agree with these selections? Which books would make your list? Leave your comments and suggestions below!
Missed the show last Saturday? You can listen again here:
Hannah's Bookshelf 02/05/15 – Election Special by Hannah's Bookshelf on Mixcloud