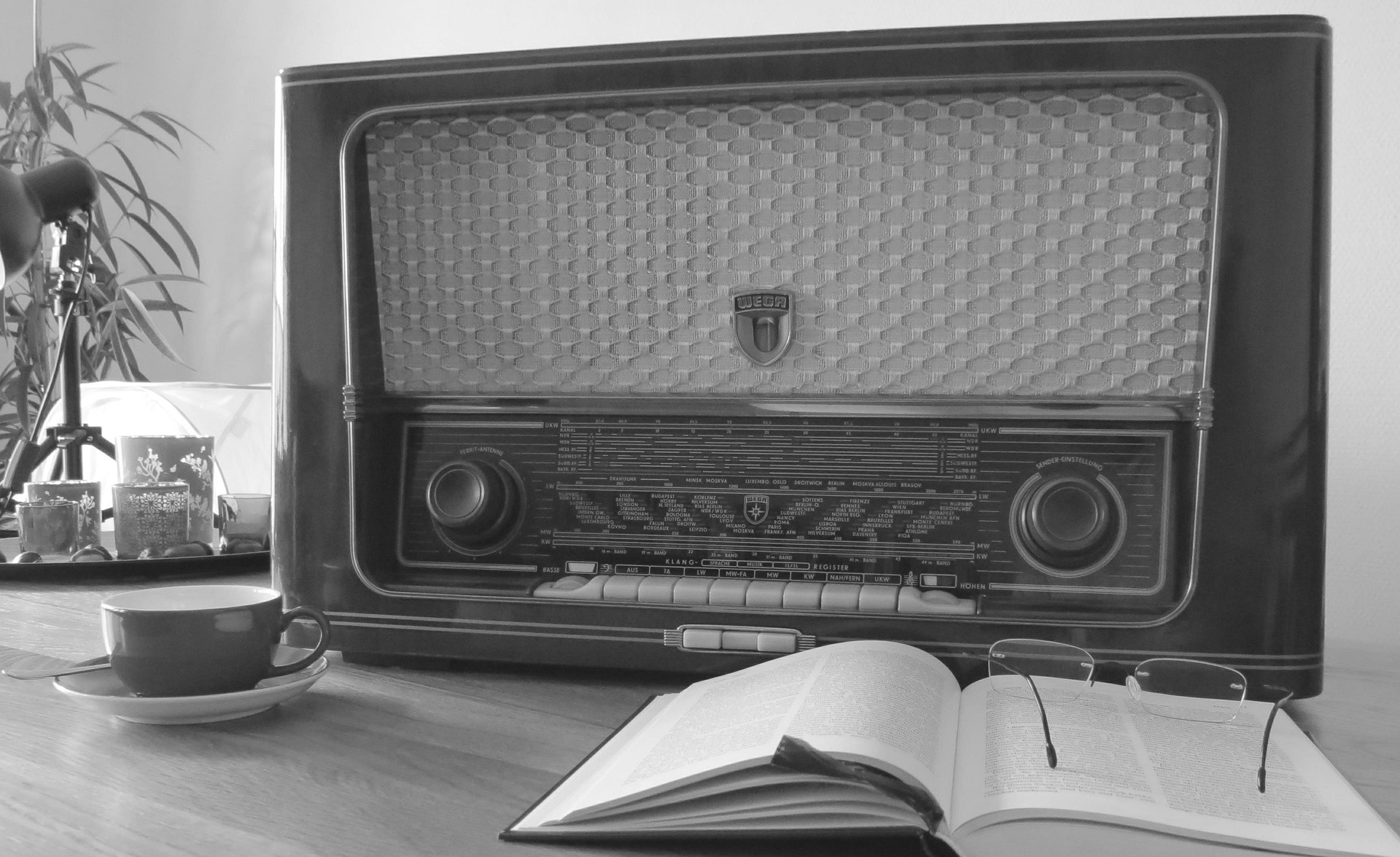 Tune in to Hannah's Bookshelf on North Manchester FM on Saturday 29th June at 2pm for a Greater Manchester Fringe Special!
The Greater Manchester Fringe first took place in 2012 with six different venues and a handful of shows in each. It is now in its eighth year, and there are hundreds of performances on this year's programme (across 30 venues), which runs from 1st-31st July. The GM Fringe is a multi-venue open access arts festival providing support for all art forms to show their work, creating an arts community, and encouraging first time participation in arts production and performances across Greater Manchester. On this week's show I'll be talking to some of the writers, directors and performers who are taking part in the 2019 festival.
Here's what's coming up on the show…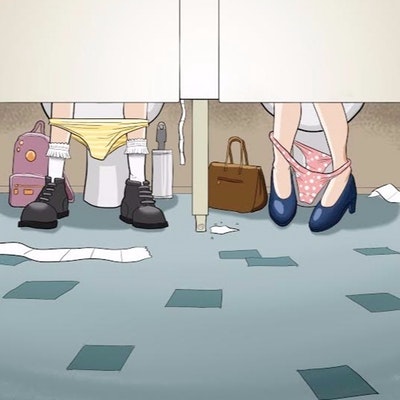 Winner of the Hive Award 2019, Blue Lines is Stefanie Moore's debut play and has been developed under the mentorship of Tim Firth. Starting a new school is tough, especially if you're a teacher faced with the unthinkable – sex education classes. Lots of them. It's also tough if you're the new girl and your drunken deflowering in the car park comes back to haunt you. So what happens when the new girl and the new teacher turn to each other for solace? Based on true (and horrifying) experiences of telling kids what happens when you 'do it', Blue Lines is a play about fertility, weird friendships and coping with the unexpected. I talked to writer Stefanie Moore (who you may remember from my That's What She Said Special back in March) to find out more.
Drowning in Silence began its life in a new writing evening as part of Shelagh Delaney Day 2018 and has now been developed into a one act play through workshop and collaboration. Michelle and Jane are sisters who were once very close… but then one day things changed. Their mother was always a free spirit, the life and soul of every family occasion. All appeared perfect until one day the family of four became three. Talking became a thing of the past, and each child and their father seemingly lived separate lives, dealing with the changes out of their control. I caught up with writer Roni Ellis to hear more about Drowning in Silence.
On 12th August 1842, just 23 years after the Peterloo Massacre, Lancashire cotton-workers again marched in protest at appalling pay and conditions. Reaching Preston's Lune Street the protesters were confronted by the authorities and read the Riot Act. By 13th August, seven men had been shot and four were dead. Written by Rob Johnston (long-listed for the 2017 Royal Exchange Bruntwood Prize and winner of Best Drama at the 2017 Greater Manchester Fringe Festival for Dark Satanic) and performed by Jake Talbot and Christopher Ward, The Riot Act is a gripping mix of tragedy and humour telling the story of those caught up in the momentous events of 1842. The Riot Act is being performed as part of Manchester Histories Peterloo 2019, a programme of events commemorating the 200th anniversary of the Peterloo Massacre. I spoke to writer Rob Johnston about the play.
MaD Theatre Company has been creating original plays since 1996, illustrating themes and issues relevant to ordinary Northern working class folk. Their latest play Me, You and George Clooney is a heart-warming comedy about gossip, friendship and family… and Mr Clooney makes an appearance too! Nellie has not been out since she was mugged. She spends all day internet shopping and watching daytime telly, which is of great concern to her careworker Nigel, whose visits are a godsend. Nellie and Nigel watch her favourite programme, This Morning, together over a biscuit and a brew. To find out more about MaD Theatre's new comedy play, I chatted to Rob Lees and Jill Hughes.
People are Happy on Trains follows a young woman as she deals with the grief of losing someone close to her. The play is set entirely on a train, and through her monologues and interactions with three other passengers on the train, her experience of loss becomes apparent. Grief is a universal experience, and this play showcases an experience that audiences will recognize, and never forget. I caught up with playwright Anna Doyle to find out more.
The Melting of a Single Snowflake is a new play by Salford Art Theatre's writer-in-residence, Libby Hall. A group of outcasts, freaks and weirdos find friendship and common ground during the Summer holidays, after the disappearance of a local schoolboy unites them and forces them to examine the role they each played in his life. As they embark on a mission to find him, it becomes clear that the events of Summer '19 will stay with them forever. This is a coming-of-age play that looks at the darker side of humanity, the ugly things that motivate and connect us. I talked to writer Libby Hall to find out more.
Gare du Nord Theatre are putting on three – very different – immersive productions at this year's Fringe. The first is Underwater, a show in the dark, in which sea creatures and humans face the environmental apocalypse. In these three short plays, jellyfish fight turtles, killer whales discuss veganism, and prawns tickle people. Next, Liam Gallagher and Emmeline Pankhurst team up and take visitors on a two hour walkabout theatrical performance through Manchester, in an event that blends street-art theatre, historic facts, strolling around, surprises and a titbit of Mancunian twang. And then there's The Suitcase, the Beggar and the Wind, a site-specific play in a disused warehouse on Stockport Train Station. Taking us back to the golden age of steam, it's a piece that makes us think more about our journey ahead. I talked to Geoff Baker to find out more about Gare du Nord's productions.
Irish Poet W.B. Yeats was a romantic mystic with a temper that could not be held. But more than that, he was irrevocably in love with Maud Gonne. The suffragette was an activist first and mother second, with more than a few skeletons in her closet. Centuries after they have departed from the mortal realm, The Death of a Muse takes a look back at the lives and loves of the pair. All the world is watching as the two throw stones and try to condemn the other to an eternity of suffering. It is up to the audience to decide who will go to hell and who will go to heaven – iron-hearted Maud or self-centred William? I spoke to writer Róisín Doherty, plus cast members Patrick, Meg and Kerry, to find out more.
Winner of the Hive Award 2019, About Time is a new solo show from comedian Sian Davies (Hilarity Bites Winner 2018). Growing up is hard, but most people manage it. Sian Davies waited until she was 27 to grow up. Everyone agreed, it was about time. About Time asks you to join Sian on her hilarious journey of self discovery. I chatted to comedy writer Sian Davies about the show.
A stand-up show based on a true story. In a fish-out-of-water comedy of errors, Hopwood DePree tells how he gave up Tinseltown to save his 600-year-old ancestral pile. Expect family history, culture clashes and plenty of calamities as Hopwood finds out if someone from Hollywood can make it in Rochdale. You may remember that I interviewed Hopwood DePree for A Helping of History back in November 2017. I caught up with him again to find out all about his new stand-up show.
Manchester comedian and playwright, Lewis Charlesworth, brings his second feature play to the GM Fringe. A comic tale of a divided family, in troubling times… Northern England, 2015. The country builds to a referendum, and Mary is poor, old, alone and angry. With only a clingy neighbour to talk to, she awaits the arrival of a long-lost relative. But revealing him could cause quite a stir. The Greek is a tender comedy-drama about British identity, and the humanity on both sides of a divided country. Lewis Charlesworth has been a guest on Hannah's Bookshelf twice before (on last year's GM Fringe Special, and then on the regular show in November), so it was great to catch up with him again to talk about The Greek.
Mémoires d'un Amnésique: A Reflection of the Life and Work of Erik Satie is, in equal parts, a piano recital, a one-man play and a surrealist film, amalgamated into a unique theatrical experience. Alex Metcalfe performs Satie's most important works, in character as the composer from the set of his Arceuil apartment. Sarah Miles's script, edited from Satie's own words, is narrated against the backdrop of Keith Lovegrove's cinematic accompaniment. The show is narrated in French with English subtitles. I talked to performer Alex Metcalfe to find out more about the show (and totally mangle some French pronunciation).
You can hear all of these interviews on Saturday 29th June at 2pm on 106.6FM (if you're in the North Manchester area) or listen online (if you're further afield).
Missed the show? You can catch it again here: