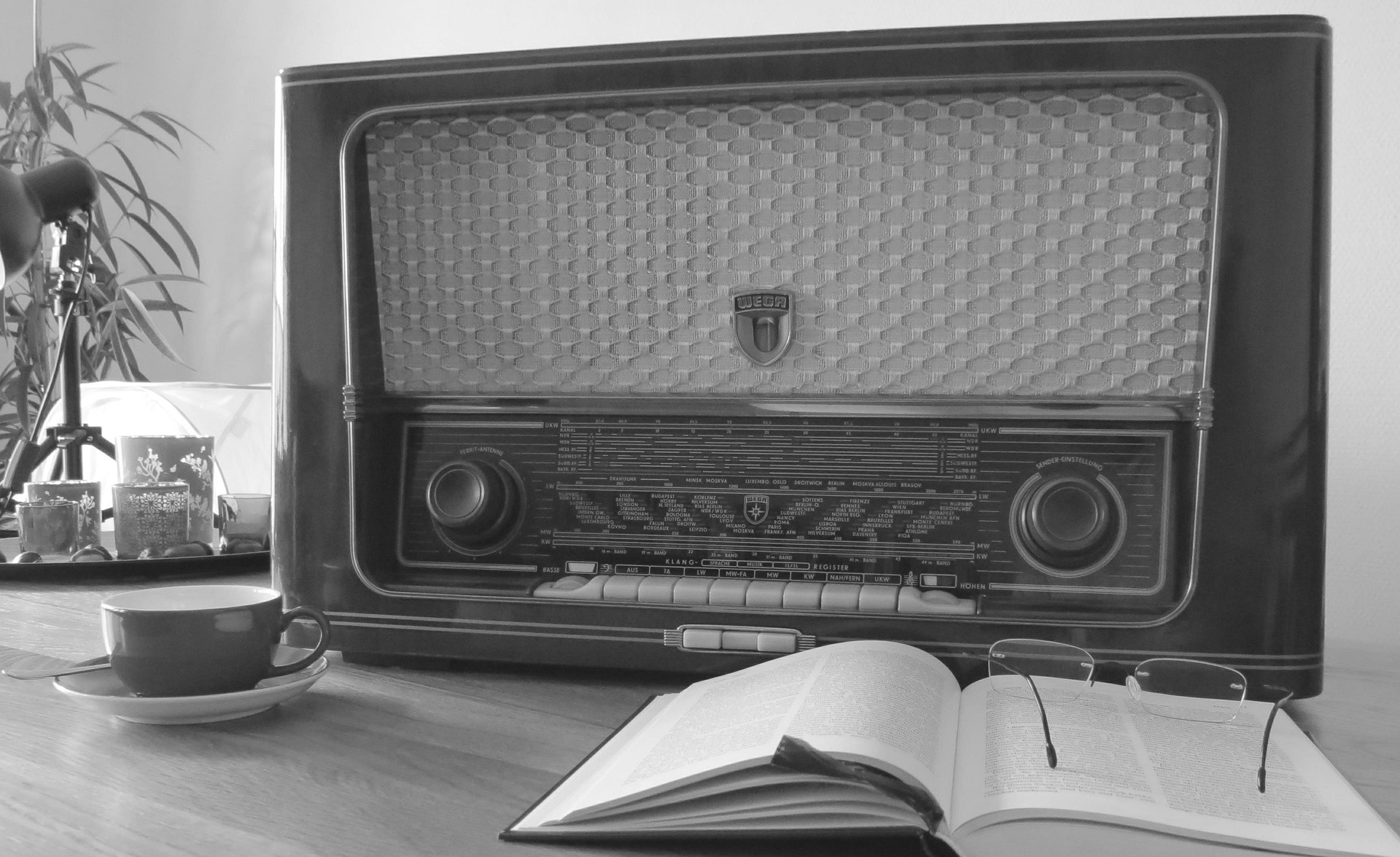 This is a slightly belated update – sorry about that! But you may have noticed that there's been no new episodes of Hannah's Bookshelf since New Year, and I wanted to fill you in on where things are up to with North Manchester FM and my shows.
As you might remember, North Manchester FM was fundraising for a move to a new station. Thank you so much to everyone who supported our crowdfunding campaign (either by offering a donation or recording a message of support). I really appreciated that.
Sadly, the crowdfunding wasn't successful. However, North Manchester FM was able to secure some last-minute contingency grant funding and a new premises. Yay!
The station's move took a little longer than expected, and we weren't been able to broadcast live shows during that time. So Hannah's Bookshelf and A Helping of History went on hiatus until the new studio was ready, and we knew what the new schedule would be. As part of the changeover, a new transmitter was due to be installed, to restore a reliable FM signal for broadcasting.
And things were progressing nicely with the new studio, with plans for us all to be back on air… in mid-March. Ah.
The world, as you know, had other plans. The UK lockdown has meant that we can't properly move into the new studio, and the new transmitter has not yet been installed. However, with some technical magic, North Manchester FM is now streaming via the website (with all content being produced and scheduled remotely) and we're hoping to have the FM signal sorted soon.
Hannah's Bookshelf and A Helping of History will continue to be on a bit of a break for now, as the pressures of my day jobs during the current crisis mean I don't currently have time to produce full-length shows at home. The good news is that I have an archive of over 370 shows from the five years I've been on air – all available to you for free here. To get you started, there are round-ups of all the episodes of Hannah's Bookshelf and A Helping of History on my blog.
I've also made all 10 of my Ten Tales: Ghost Stories for North Manchester available again, so if you missed them the first time round you can listen to them here.
I'm really hoping that Hannah's Bookshelf will be back on air at some point soon. And I hope you're all keeping safe and well.
Big thanks once again for your continued support for the show and for community radio. It really is appreciated.
Love,
Hannah x