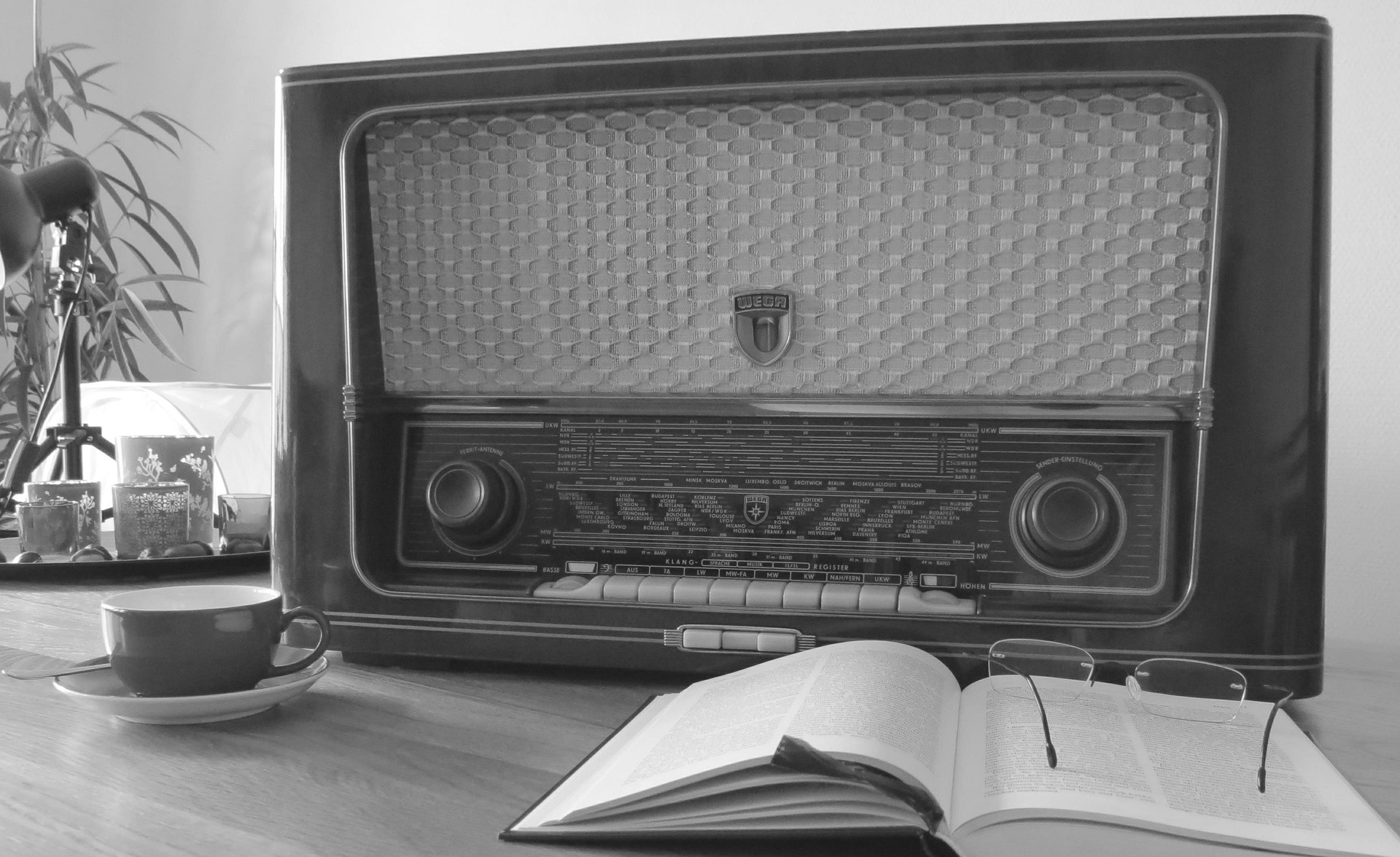 It gives me great pleasure to be able to once again say… Join me on Saturday at 2pm on North Manchester FM for Hannah's Bookshelf! I'm returning to the airwaves with a slightly different format for the show, so tune in to hear News, Reviews and Short Interviews! Here's what's coming up on this week's show…
An interview with Marc Nash… Marc was a guest on Hannah's Bookshelf back in September 2018, and we're going to be catching up on this week's show. Marc has published five flash fiction collections and five novels, with his sixth due to be published in April 2021 by Lendal Press. His fifth novel Three Dreams In The Key Of G was shortlisted for the Not The Booker Prize. Marc lives and works in London. And in case you're curious, Marc's Apocalypse Books choices were Last and First Men by Olaf Stapledon, This is Not a Novel and Other Novels by David Markson, and Endgame by Samuel Beckett.
Reviews of two new radio plays from JustOut Theatre… I've chosen two plays from the JustOut Stays In radio play series to talk about on this week's show: 'Hunting Swans' by Ellen J. Baddeley and 'Laugh Track' by Liam Gillies.
A review of an academic book on werewolves… I'll be reviewing The Nature of the Beast: Transformations of the Werewolf from the 1970s to the Twenty-First Century by Carys Crossen (University of Wales Press, 2019), a new study of werewolves in popular fiction.
And a review of a short film by Ad Infinitum… I'll also be reviewing A Small Gathering, a COVID-inspired short film (or rather a trio of short films) produced by the Bristol-based theatre company as part of the Homemakers series from HOME, Manchester.
Plus there'll be the first of my weekly round-ups of literary news from Manchester… and beyond! (Don't forget you can submit your stories at any time for inclusion in my weekly news segment via my News Form.)
Catch Hannah's Bookshelf on Saturday at 2pm on 106.6FM (if you're in the North Manchester area) or listen online (if you're further afield).
Missed the show? You can catch it again here: